I'm not sure if any of my followers or readers follow me for personal stuff, but it's occurred to me that I haven't done so in a while, so just in case… here you go!
Firstly, I would like to thank all my friends and followers for offering me support through these past few difficult years. I don't think I need to sum up (again) what's been going on, but suffice to say that it's been a lot of pretty serious stuff. Fortunately, things finally seem to be on the upswing. For starters, I moved back to my hometown in Montana. Washington just wasn't working out for me very well, and while it had some gorgeous scenery and I loved my drive to work, I just wasn't happy. Moving back home has done wonders for my overall mood and really cemented the fact that, given the choice, I never want to leave again.
I've snagged myself a new job which, while it isn't exactly what I wanted, is (barely) paying the bills for the first time in a couple of years, and I'm willing to stick this one out until I find a better one (or until we go out of business, whichever comes first, I guess.)
Also, I've finally gone to see help for my anxiety, and between some medication and some therapy, I think I'm doing a lot better. It's still a daily struggle, though, but hopefully it's an upward one. (If any of you guys out there are interested in that whole thing, lemme know, I'm willing to blog more about it in specific.)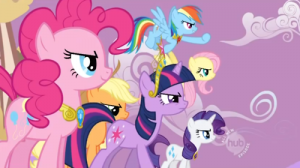 Lastly, there is the boyfriend situation! My dear Mister Adequate: my coblogger over at The Android's Closet, my comrade in arms, my partner in crime, my best friend for the last seven years. We finally realized we had a thing for each other earlier this year, and to everyone's cries of "WELL IT'S ABOUT TIME", we got together in April. Happily Ever After, right? Well, not quite yet. See, there's a little wrench here. I'm in Montana in the United States. And he's in England. Yeah.
Other people have made cross-country relationships work, though, and we are determined to follow in their footsteps. We're both saving up money for visits and hope to sort that out very soon, and the long-term plan is for him to move over here, something which he has wanted to do for quite some time (since long before he met me.) There will be a lot of red tape involved and this might take a good few years, but we both feel optimistic about it. We're happy together, and that's worth all the work. /schmaltz
So that's sort of where I'm at. I'm still writing, and I love and appreciate all the feedback on my first book. If you liked it, please leave reviews and ratings on Amazon and GoodReads! That would mean the world to me. <3 Okay, that's about it. And now back to my other blog for video game posts for the next six months!