I was doing one of my favorite past-times and looking up playthroughs of old-games on YouTube, and discovered an amazing remix of an amazing old video game theme.
And I thought, man, Archon was awesome.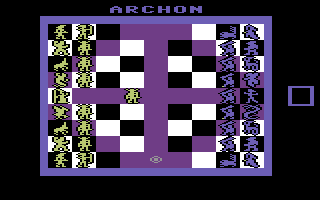 "It's Wizard's Chess, Harry!"
It looks like chess. It… isn't really. The pieces don't move anything like chess pieces do, oh, and when two of them meet on the battlefield, suddenly it turns into an action game: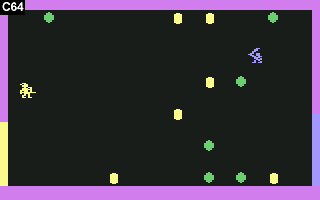 Whichever color square you happen to fight on determines what color piece has the advantage, but underdogs can– and will– triumph.
The objective is to either kill the other side's "king" or control all five diamond-shaped areas on the board– there is one at each compass point and one at the center. This is harder to accomplish than it looks, between all the fighting you have to do and the way you also get magical spells and can teleport around or revive fallen pieces. You think Echo of Medivh cheats, wait til the computer revives his most powerful piece and then teleports it on top of you.
Hax? Perhaps, but you can dish it out to the other guy just as well.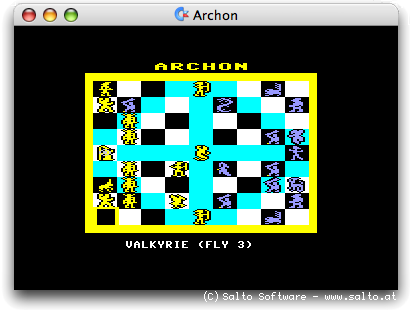 Delightfully original and fiendishly difficult, this game is a true classic from the C64/Atari/Apple II era. Orson Scott Card approved. Oh, and distributed by Electronic Arts, funnily enough.